Happy St Patrick's Day from everyone in Hidden Ireland!
The Confessio of Patrick tell us that when Patrick was about sixteen, he was captured by Irish pirates from his home in Britain. Taken as a slave to Ireland, looking after animals; he lived there for six years before escaping and returning to his family. After becoming a cleric, he returned to northern and western Ireland. In later life, he served as a bishop, but little is known about the places where he worked. By the seventh century, he had already come to be revered as the patron saint of Ireland.
Saint Patrick's Day is observed on 17 March, the supposed date of his death. It is celebrated inside and outside Ireland as a religious and cultural holiday.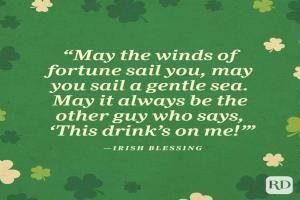 Legends
The Shamrock – Patrick taught the Irish about the doctrine of the Holy Trinity by showing people the shamrock, a three-leafed plant, using it to illustrate the Christian teaching of three persons in one God.
Snakes – St Patrick is said to have banished all the snakes from Ireland.
Hidden Ireland
Hidden Ireland has houses dotted all over Ireland close to places where St Patrick spent time. From the slopes of the Mourne Mountains to Croagh Patrick on the Wild Atlantic Way. Choose one of our Country House B&B's, Exclusive Rentals or Cottages & Gate Lodges to stay in as you explore the Emerald Isle!
Why not buy someone a Hidden Ireland Gift Voucher so they can explore all that Ireland has to offer?
Happy St Patrick's Day everyone!