Celebrate your wedding in a truly unique style at one of Hidden Ireland's beautiful historic houses.
With our comprehensive selection of the best wedding venues in Ireland, we can offer a breath-taking setting for your big day, with the ceremony taking place in either the verdant gardens or luxurious period interiors of one our many stunning houses, you will be sure to have memories to cherish forever, and photographs that will be the envy of everyone you know.
By choosing a Hidden Ireland house you will ensure your wedding is a lavish and memorable occasion, with photographs and memories worthy of a grand period drama, and a sense of romance and tradition that is unrivalled.
What's more, Hidden Ireland will lend you all of their wedding planning expertise and knowledge, ensuring that everything runs smoothly and stress free throughout.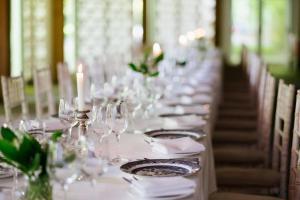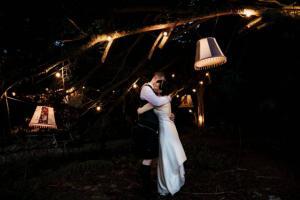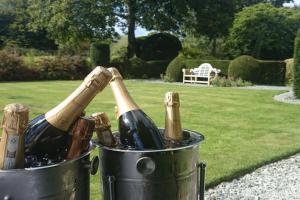 Take advantage of our expertise, experience and enticing selection of the best wedding venues in Ireland
When planning a wedding you always want to make sure you can standout, not just with a theme and style that are your own, but with a venue that will set you apart from the crowd. Hidden Ireland can offer you just that, with all their venues offering character, tradition and personality. Not to mention the benefits of their renowned catering expertise and years of wedding planning experience.
Hidden Ireland houses have been fulfilling the wishes of couples for years, always making sure to take the time to listen and understand, never losing sight of what matters. This is why we have put together a hand-picked list of unique venues for you to browse through, each with their own unique qualities and style. Once you've found the right one for you, simply contact the venue and you're on your way to the perfect wedding.
Our Stylish wedding venues are renowned for their grand receptions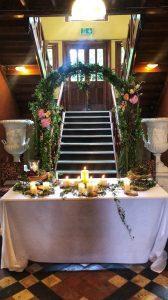 A Hidden Ireland property is a fantastic choice for any union, with their historic properties guaranteed to imbue the proceedings, and startle your guests, with a sense of grandeur and elegance. Supported by Hidden Ireland's excellent food and wine, and with exclusive use of the property, you can enjoy the perfect wedding experience.
Several of our houses are spacious enough to accommodate the wedding party in one splendid room. Others, particularly those with sprawling and breath-taking gardens, provide the perfect backdrop for a marquee wedding.
Click HERE to see all our wedding venues located all around Ireland.