Wedding Venues In Ireland
Tie the knot at one of the best
wedding venues in Ireland
What better way is there to celebrate your love than by holding your wedding day at one of Hidden Ireland's beautiful historic house locations?
Hidden Ireland offer a comprehensive selection of luxury, stylish, classic wedding venues with breath-taking settings and friendly, helpful owners on hand to help your day run smoothly.
Exchange your vows in a verdant garden, surrounded by the tranquillity and beauty of nature. Or make your commitments to each other in front of friends and family indoors, inspired by the luxurious period interiors and authentic, timeless features of our historic country houses.
For a wedding day to cherish forever, make sure you choose the very best setting possible.
You can enjoy exclusive use of many Hidden Ireland properties to ensure complete privacy and comfort for you and your guests.
Bookings are available for civil ceremonies and wedding receptions, as well as bespoke overnight accommodation for the wedding party and their guests.
We can even help you with your wedding planning ahead of the big day to ensure that everything is stress-free and perfect on your arrival at your chosen wedding venue.
Choose your own style
Getting married, or celebrating your nuptials at one of our affordable wedding venues Ireland-style offers many benefits, including a location brimming with tradition, personality and style.
Your bride and groom photos will look amazing, set against the beautiful backdrops, while the spacious, unique properties can suit almost any wedding theme imaginable.
Hidden Ireland historic houses have been fulfilling the wishes of couples for years, with our attentive hosts always making sure to take the time to listen and understand the brief, while never losing sight of what matters.
That is why we consider our properties to be among the top 20 wedding venues Ireland is home to.
For this reason, we have put together a hand-picked list of unique venues for you to make browsing unique wedding venues Ireland-wide even easier.
Each of our properties has its own unique qualities, features and style that reflect its surroundings and inspire its guests.
All of our properties that are suitable to host wedding and civil partnership ceremonies, receptions and celebrations can be found in our portfolio of historical houses.
Once you've found the right place for you, simply contact the venue and you're on your way to arranging the perfect destination wedding in Ireland. Our aim is to make the booking and planning process as easy as possible for you, so that you can get on with arranging the other aspects of your special day.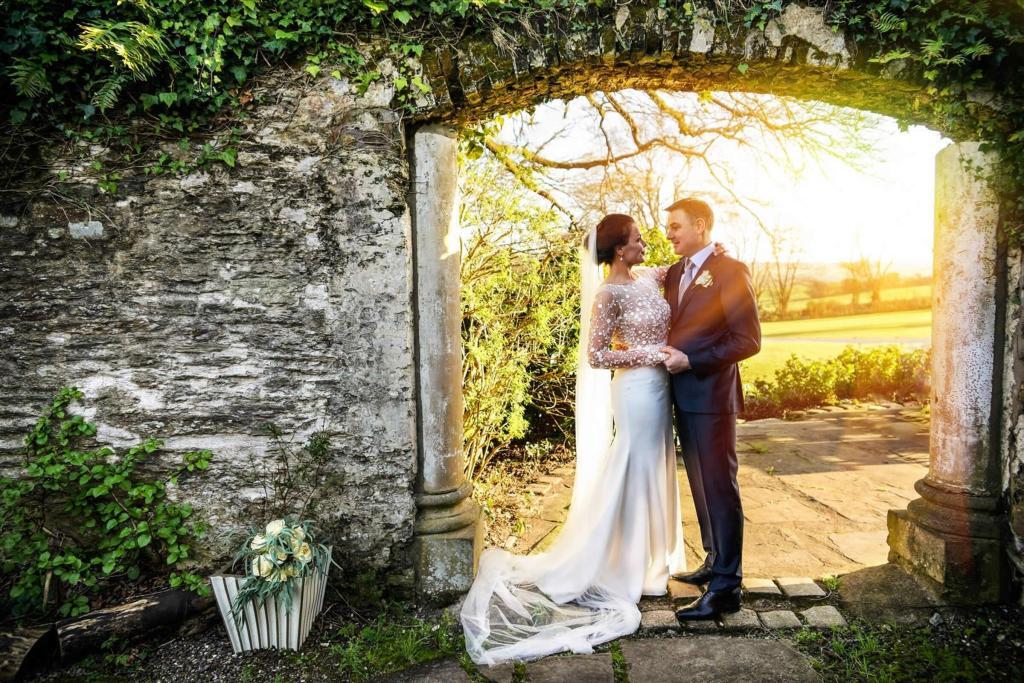 Magical settings, memorable occasions
When you book a Hidden Ireland house and all-inclusive wedding package in Ireland, you are granted exclusive use of the house and its grounds for the big day.
There is nothing more important to us than making your wedding day experience as special as possible for you and your guests.
You are guaranteed privacy and intimacy, with an atmosphere as romantic as the picturesque Irish countryside that frames the property.
Several of our houses are spacious enough to accommodate your wedding party in one splendid room. Others, particularly those with sprawling and breath-taking gardens, provide the perfect backdrop for a marquee wedding.
So, if your chosen property does not have enough space inside to host the size of wedding that you are after, speak to us about installing a marquee in the grounds.
You can still welcome your guests and enjoy their company while retaining the romantic, intimate sense of hosting your country house wedding Ireland-style in your very own, idyllic surroundings.
Add in good food and drink that has been locally and sustainably sourced, as well as that world-famous Irish hospitality and you are guaranteed to have the time of your lives, without exceeding your expected wedding in Ireland cost. We also have some of the best small wedding venues Ireland has to offer, available for a more intimate approach to your big day.
All the trimmings
Our country house wedding venues Ireland-wide can help you trim your wedding with exactly what you need to make your vision come to life.
From recommending local florists, photographers and luxury car hire firms to tracking down live bands for traditional music during the ceremony or a lively Céilí in the grounds, our people know where to go for reliable, excellent service.
What's more, they can help with the little details too, such as arranging signage to help guests find the venue, printing out wedding table plans or finding somewhere out of the way to keep wedding gifts safe overnight.
An Irish wedding is also not complete without top quality food and drink.
Whether you want a small, intimate sit-down meal for your nearest and dearest, or a blow-out buffet for everyone in your wider circle, let us help with the planning.
Our food and drink are sustainably sourced, using local suppliers wherever possible and choosing produce that is in season to reduce food miles and ensure optimum freshness and flavour.
Our wines are some of the finest available too, giving your guests the perfect excuse to raise their glasses in a toast to the future happiness of the bride and groom. Maybe more than once!
Contact us to find out more about wedding venue in Ireland prices and how we can help you enjoy some of the finest alternative wedding venues Ireland has available.
Hover over one of the images below to see more ...

The below section only appears on tablets. This widget does not show at all.
If you do not find what you are looking for or need some extra information from us please to not hesitate to CONTACT US.