Is it time you went to explore the Wild Atlantic Way?
The Wild Atlantic Way is a world-renowned touring route up the wild and rugged west coast of Ireland. The northerly tip starts on the Inishowen peninsula in Co Donegal and it finishes in the beautiful town of Kinsale in Co Cork, some 2,500 km.
If you are limited on time you can do it in a week but 2-3 weeks would be better. It is a driving (or cycling) tour that meanders its way casually along the Atlantic coast line. The Wild Atlantic Way highlights some 188 of the very best discovery points to see! It also affords you the opportunity to steer off the well sign posted route and explore many more memorable attractions.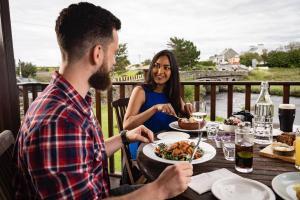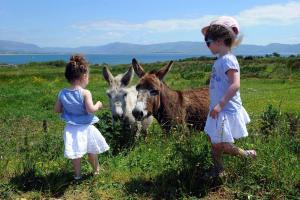 You need not try to do it all. Pick out a region or two and explore at a leisurely pace. Come back another time to do some more. Maps are deceiving in Ireland. It takes longer than you might expect because there is so much to see and do around every bend in the road and behind every blossom laden hedge.
Hidden Ireland & The Wild Atlantic Way
Hidden Ireland accommodation is scattered up and down the trail giving you a great choice of where to stay while you explore the Wild Atlantic Way. An historic Country House bed and breakfast might suit you for a couple of days or a whole house vacation rental in a cottage, lodge or even a manor might suit an extended stay better. It will be a memorable experience to share with friends or family.
Make sure to check out what Hidden Ireland can offer as you explore the Wild Atlantic Way! We even have a map to help you organise your trip along the west coast! Click HERE to check it out!
Don't forget to follow us on Facebook, Instagram & Twitter too!