Are you looking for an activities holiday this year? If the outdoors is your thing then why not try the Slieve Bloom Mountain Bike Trails.
There are currently 35km of new mountain bike trails (MTB), with trailheads at Kinnitty and Baunreagh. These trails, which are waymarked in one direction and designed specially for mountain bike use, vary in difficulty. They range from the grade trails: 'blue' (moderate, with some single-track sections) to 'red' (difficult/severe, with challenging climbs and tricky descent).
The trails have been developed by Coillte in partnership with Offaly and Laois County Councils and are funded by the Dept. of Rural and Community Development.
There will eventually be 100km of biking tracks to explore on the Slieve Bloom Mountain Bike Trail, so keep an eye on the site for new developments!
Where to Stay?
While you are considering being on the adventurous side you can book your stay with Hannah & Paddy at Roundwood House which is set at the foot of the Slieve Bloom Mountains. Just over an hour from Dublin, Roundwood House is surrounded by mature trees, lawns, gardens and delightful, extensive outbuildings. It is a historic home of architectural interest and was once described by Desmond Guinness, co-founder of the Irish Georgian Society, as having a "marvellous doll's house-like quality".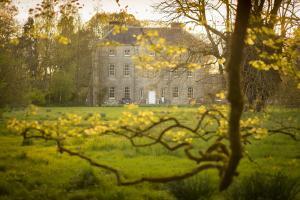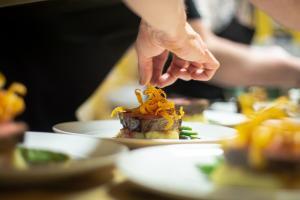 A rambling avenue leads you through a welcoming committee of animals and into a bright, spacious hall. There is a drawing room, study and dining room, where the combination of log fires, antique furniture and absence of televisions may actually make you believe you've been transported back to the 18th century. (A bottle of wine tends to hasten the trip.)
The area is picturesque, unspoiled and peaceful – a delight for hikers and cyclists of all abilities. Horse-riding, fishing and golfing are also available locally. There is no reason why you can not take some time off and feel the wind in your face while you are out on the mountain bike and then relax in the evening and let Paddy cook you dinner that will awaken all your taste buds!
Click HERE to book your stay! Do not delay!
Don't forget to follow us on Facebook, Instagram & Twitter.