Why not visit Donegal with Hidden Ireland and stay in the beautiful Frewin?
Formerly a rectory, Frewin is a fine Victorian house in mature, wooded grounds on the outskirts of Ramelton, Donegal, skillfully restored by its current owners, Thomas Coyle and Regina Gibson. Both are natural hosts and their warm, genuine welcome makes their guests instantly at home. Ramelton is a charming heritage town on the River Lennon and a historic early port. Home to many important buildings from the 17th and 18th centuries. This is one of the most beautiful parts of Ireland with wonderful empty beaches, rivers, lakes, a spectacularly rugged coastline and the mountains of the Glenveagh National Park.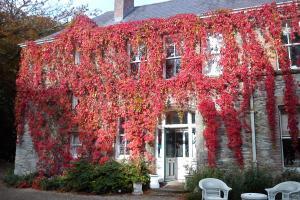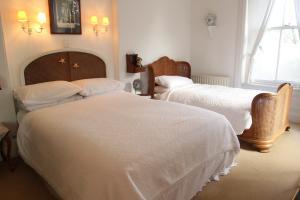 Ramelton was once prosperous as a centre of the linen industry and a port, and still largely unspoilt today. There is an early church and the many merchants' houses are fine examples of 17th century and Georgian architecture. There are also a number of large stone warehouses along the quaysides.
At the head of Lough Swilly, a deep inlet of the sea reaching right into the heart of County Donegal, Frewin is located in one of the most beautiful parts of the county. The area is surrounded by high mountains, yet is within a short drive of wonderful, almost-deserted beaches. Lough Swilly, Mulroy Bay and Sheephaven, lakes and wild open countryside, all bathed in the brilliantly clear Donegal light. Nearby is the Glenveagh National Park, centred on the Victorian-baronial Glenveagh Castle with its spectacular gardens, and Derek Hill's Glebe House and Gallery at Church Hill.
Click HERE to learn more about Frewin or to book your stay with Thomas & Regina in beautiful Ramelton.