Are you looking to book a beautiful family holiday this summer? Book your stay at Ballynatray Coach House Area where there is plenty of room for a family to spend some quality time together. Located right on the edge of Ireland's Ancient East Ballynatray is the perfect spot to explore the south. There are four different self-catering options in the Coach House area.
The Coach House
The two storey Coach House takes centre stage in Ballynatray Coach House Area. It has been transformed into a beautiful, luxurious 4 bedroom self catering property. Downstairs, a very relaxing style open plan kitchen & dining area with comfortable couches which allow for great conversations even while you prepare a bite of lunch or dinner.
The Garden Flat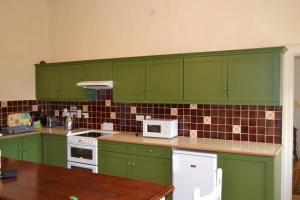 Set in the Ballynatray Coach House Area, the Garden Flat has two double bedrooms on the ground floor which would ideally suit two couples. One of the bedrooms can be changed to be a twin room. A large bathroom and the kitchen is well equipped, decorated in the style of a country kitchen with painted units, stone floor and large kitchen table to seat ten.
The Groom's Flat
Renovated & situated in the Coach House Area the Groom's Flat is an ideal self catering option for two people. The Groom's Flat now boasts a beautiful open plan structure which allows guests the feel of an authentic cottage; complete with the original stone floor in the kitchen and a small wood burner. The double bedroom benefits from French doors, whilst the heritage bathroom includes a shower and is decorated with small hand painted tiles.
The Garden House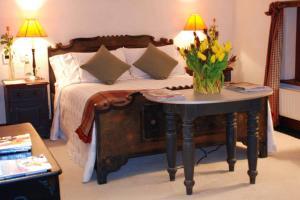 The Garden House is a quaint little cottage that sits at the bottom of the walled garden. Set across two floors it boasts a beautiful double room complete with comfortable armchairs either side of the open fire. This is an ideal adult only location where romantic notions are never very far away.
Click HERE to book a stay in the Ballynatray Coach House Area.