Looking for an ideal family location for a break away? A stay at the Self-Catering Ballynatray Coach House is a must!
The Coach House
As the name suggests, it was originally the Coach House where the horse drawn carriages along with all the necessary tack for the horses. Sometimes these buildings housed some very ornate and fascinating carriages. The two storey Coach House takes centre stage in the stable yard. The Ballynatray Coach House is now a beautiful, luxurious 4 bedroom self catering property. Downstairs there is a very relaxing style open plan kitchen & dining area with comfortable couches which allow for great conversations even while you prepare a bite of lunch or dinner.
Within the quaint stable yard and in view of Ballynatray House itself, the Coach House really is a home from home with beautifully maintained gardens & parklands. The Coach House offers self-catering accommodation most suited to families. This is the perfect retreat for any family who wishes to step back from the hustle & bustle of modern life and just relax and soak up the atmosphere only a private estate can offer.
The Garden Flat
This flat is located in the stable yard and is suitable for those looking for a self-catering holiday. Boasting two double bedrooms on the ground floor. One of the bedrooms can be changed to be a twin room. The Garden Flat is ideal for a luxury self catering week in the beautiful Irish countryside.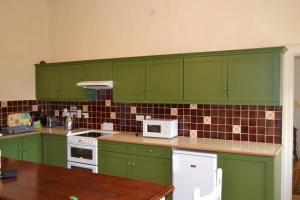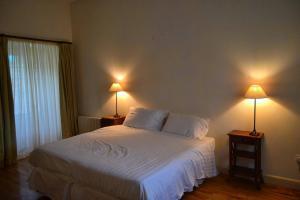 The Coach House & The Garden Flat can be booked as one unit. These can accommodate a large family gathering up to 15 people. Families enjoy having more space when the Coach House and the Garden Flat are booked as one.
Click here to book a stay at the Self-Catering Ballynatray Coach House.
Don't forget to follow us on Facebook, Instagram & Twitter.