Take a walk on the banks of the River Blackwater in the Ballynatray Estate you will lose all sense of time and be completely overcome with the beauty of the area. The mesmerising scent of the sea air drifting up the river from the harbour in Youghal. Take a Ballynatray Picnic with you and explore the stunning parkland and gardens with commanding views of the Blackwater River. Along the riverside Ballynatray Estate offers two private holiday rentals and these are namely The Boat House & The River Cottage
The Boat House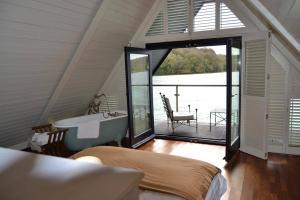 The Boat House is a romantic private holiday rental on the waterfront. It is the ideal adult only location where romantic notions are never very far away. The boat house is an open plan room with a King-size bed in the centre. Soaking in the free standing bath were you can enjoy breathtaking views of the River Blackwater.
The River Cottage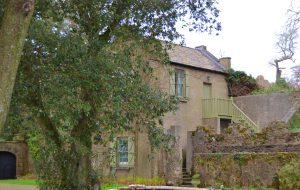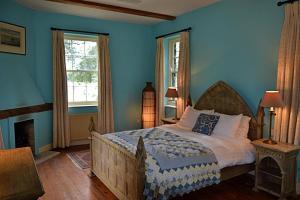 Not far along the Blackwater is The River Cottage which unquestionably enjoys some breathtaking views of the river and some of Ballynatray House because of its unique location. The cottage, split between two levels boasts a magnificent large and spacious master bedroom.
Both of these properties are not self-catering properties. The clever idea behind these two fantastic holiday rentals because while they are private to just you above all there is also no cooking involved either. Equipped with a microwave, kettle & fridge it is all that is needed for a couple who love to dine out and not have to worry about the washing up.
Click here to book a stay on the Ballynatray Estate Riverside.